Puppy plans – in English
Puppy plans – in English
Planned mating 💛
In the late autumn of 2020, my lovely Tillie, RLDN HtM1 HtM2 FD1 Blågul's Vanilla Bean, will be mated with Alsterbygdens Torpare, aka Kvick.
From this combination I expect positive dogs with lots of speed and lots of will to please.
The puppies will only be sold to those who want to work with their dog in some way – such as various dog sports, hunting, rescue, etc.
If you want to know more about combination e-mail me at kennelgladjeruset@gmail.com for more information.
Tillie

Tillie is a petite and very gentle girl with lots of energy and will to please. She always has her head with her and she really loves to work. We compete in heelwork to music (class 3), freestyle and rally-o and we do some gun dog training mostly just for fun and because l love to see my dogs work with what they are made for.
Tillie at K9 data:
https://www.k9data.com/pedigree.asp?ID=990913

Kvick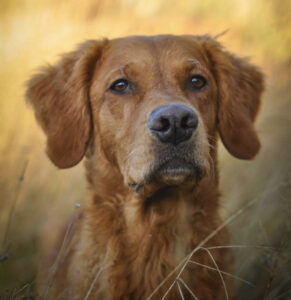 These are Kvicks owners words about him:
Kvick is a male with a great desire to work and lots of "will to please". He is powerful and explosive at work. In training he always puts his heart in everything we do and you can do things over and over again, he always thinks it's just as fun. Kvick is trained and competes in obedience and is started on a hunting tests. As a hunting dog, he is a good marker and spontaneous on game. In addition to being a wonderful training buddy, one of his main qualities is his big heart. He is an incredibly kind and social dog who works well with all types of dogs.
Kvick at K9 data:
http://www.k9data.com/pedigree.asp?ID=1031158